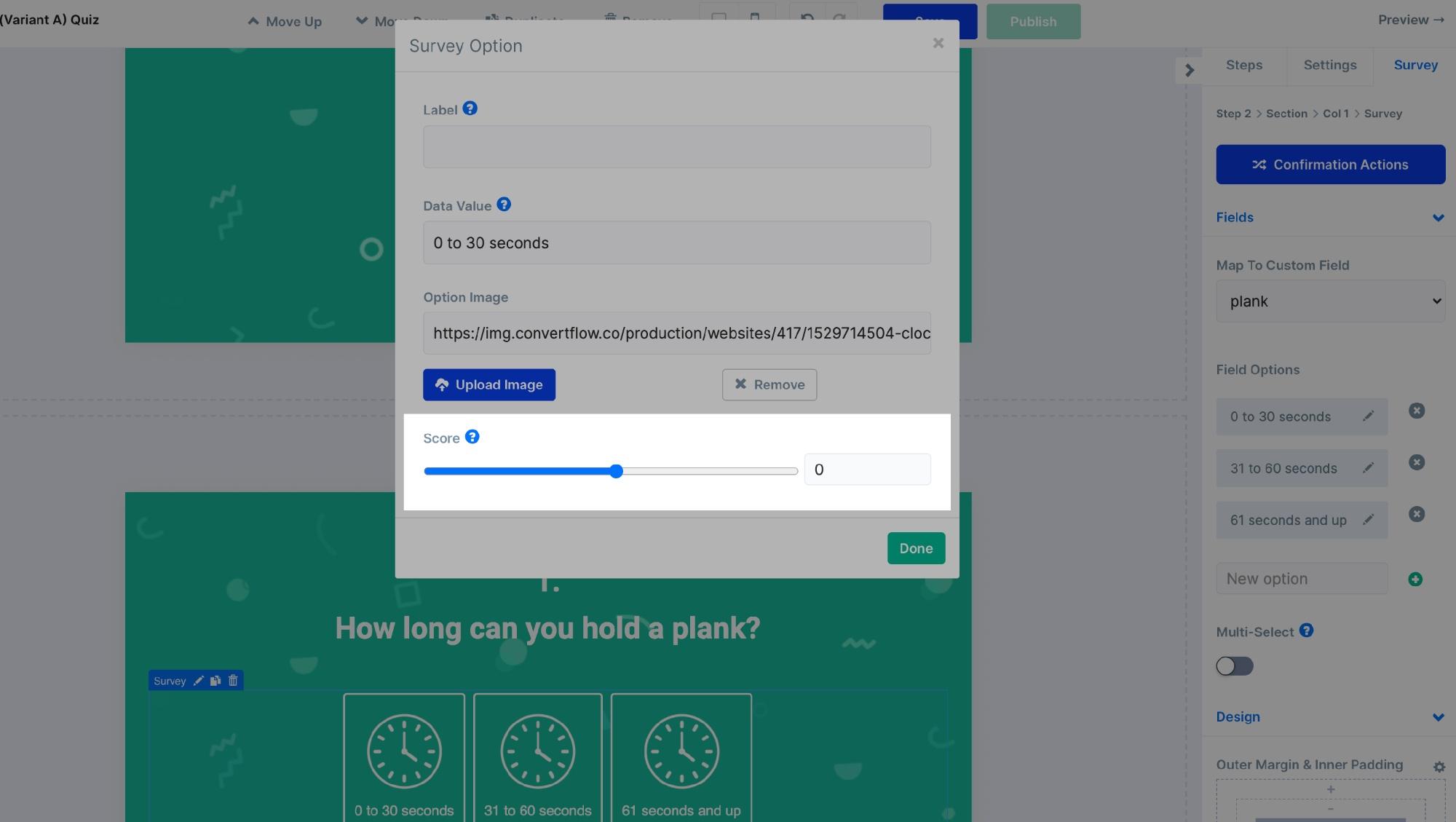 How CTA scoring works
ConvertFlow now makes it easy to assign scores to specific survey and custom field selections.
Click to edit your survey option, or your form custom field options
Assign a positive or negative score to the option
Using merge tags, you can display the person's current score
Scores can also power your conditional actions, so you can route people to different outcomes based on score ranges (example: greater than 100, less than 100, etc).
How contact scoring works
You can optionally have the person's score saved to their contact profile, and your integrated CRM custom fields, by mapping the score to a custom field from the CTA settings.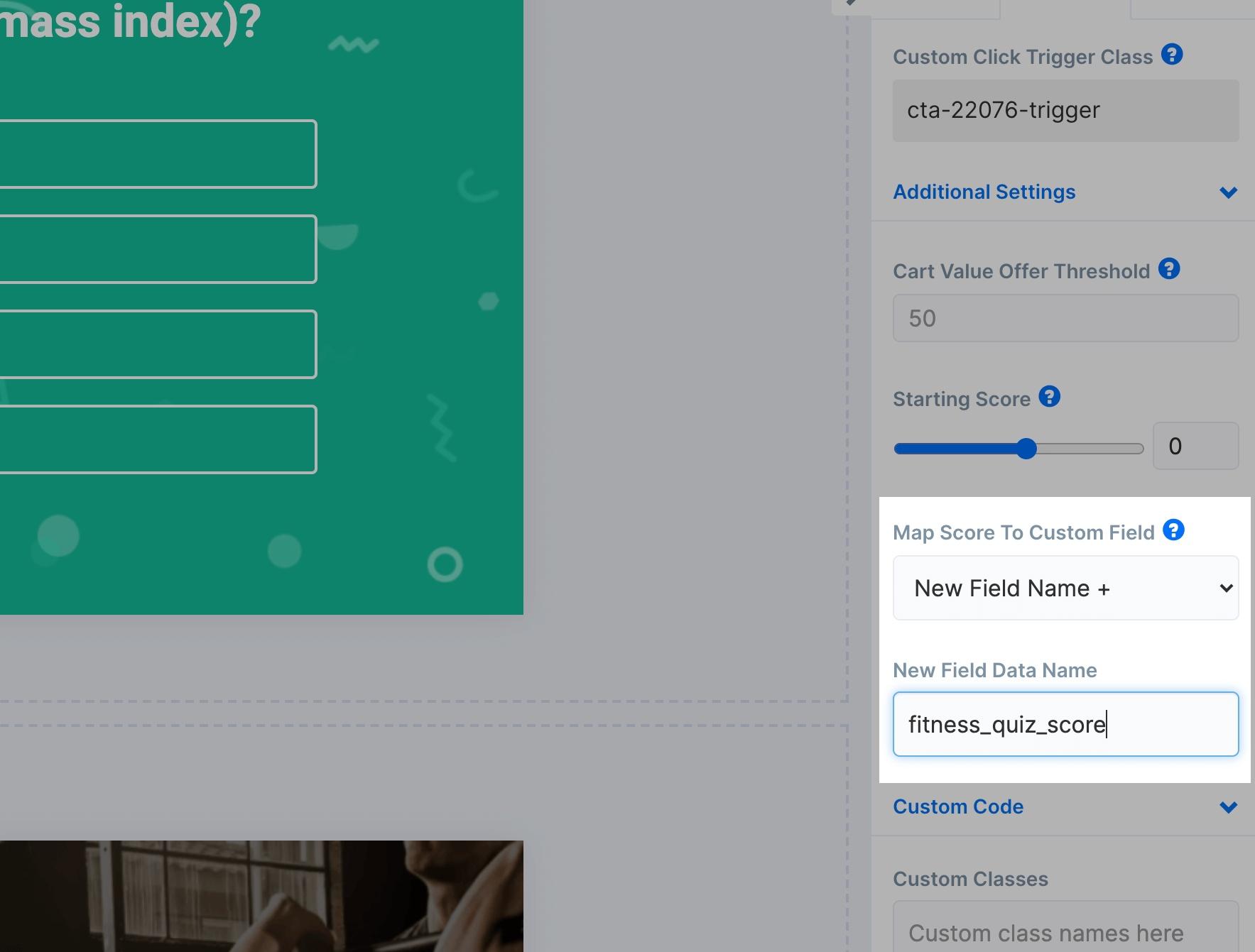 Saved scores will then display on the contact record's custom fields list, as well as sync through to the mapped field your integrated CRM.
New automation types for score calculations
You can also use ConvertFlow's new score automations to apply calculations to multiple contact score custom fields, making it possible to calculate multiple lead scores based on interactions across all your CTAs.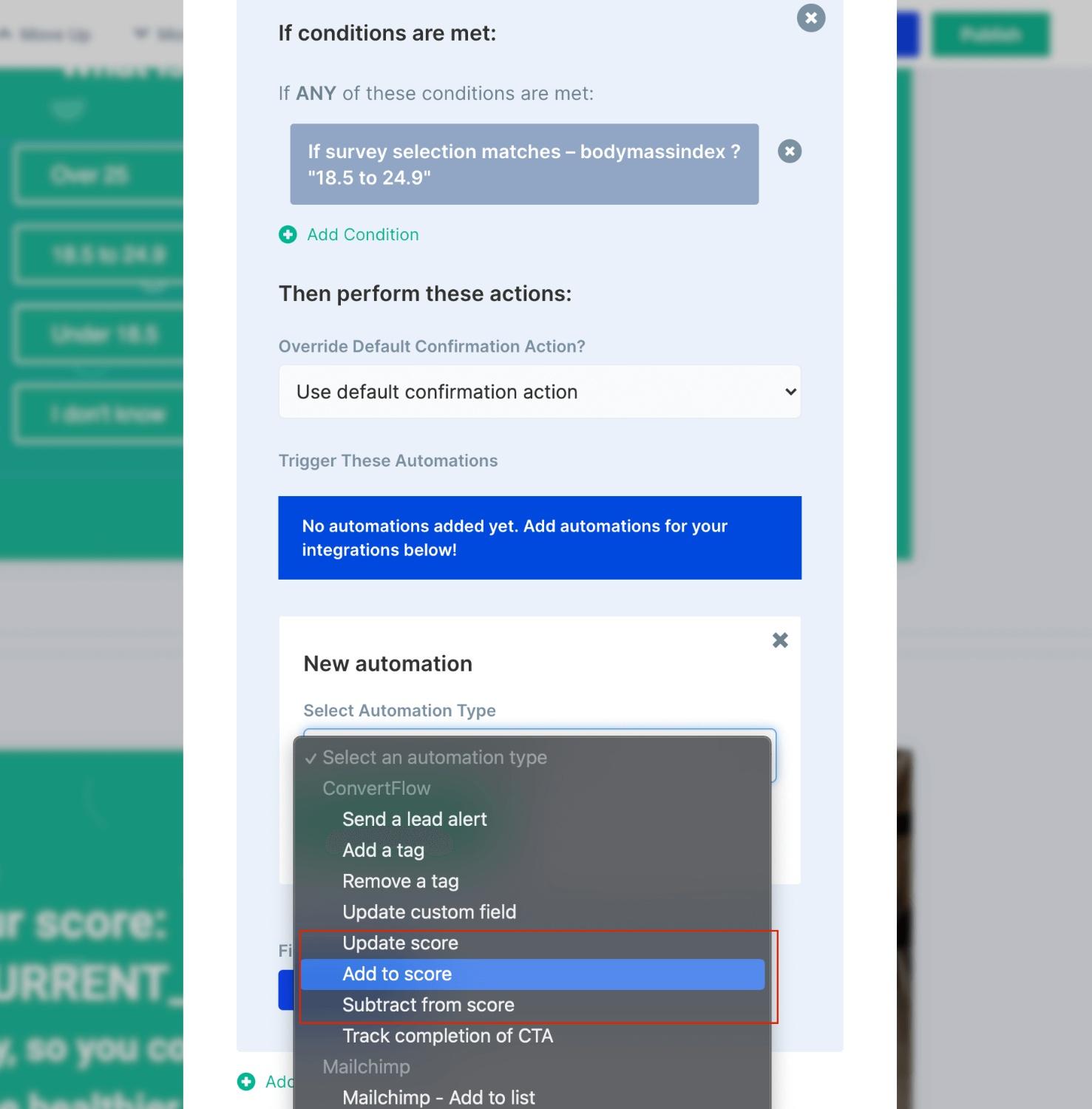 And using conditional actions, you can also conditionally apply calculations to saved contact scores.