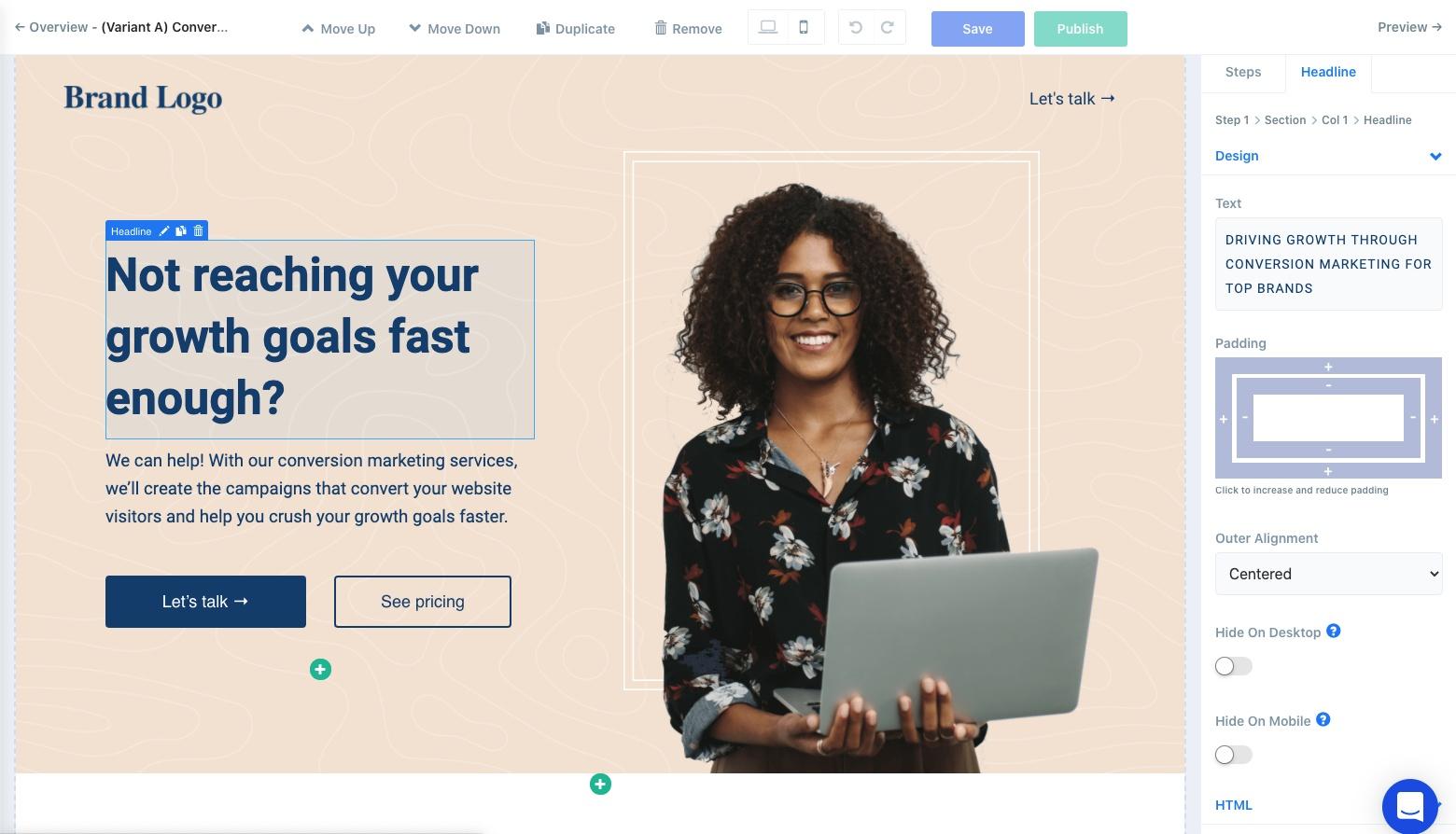 To kickoff the New Year, we're rolling out public beta access to ConvertFlow's revamped CTA builder (v4)!
V4 runs on a new code base, optimized for speed, performance and stability. Even more importantly, it lays the foundation for the future of ConvertFlow 🚀
Upon the new foundation, we've already added some new features:
• Text editing is improved and now also available from the builder panel
• Easily navigate layers and tight columns by using the panel's new "breadcrumbs" interface
• Dragging, selecting, duplicating and removing elements is easier with highlight icons
• A design facelift of the builder you're familiar with
• Reminders for important settings that are incomplete, and more.
The beta is now available for all active customers!
To use it, just click the sticky bar to switch to the new builder when editing your CTAs, or access the beta builder from the CTA options dropdown.
If you have any questions, feedback or issues to report, please reach out to us via Intercom chat and we'll be glad to assist. 🙌