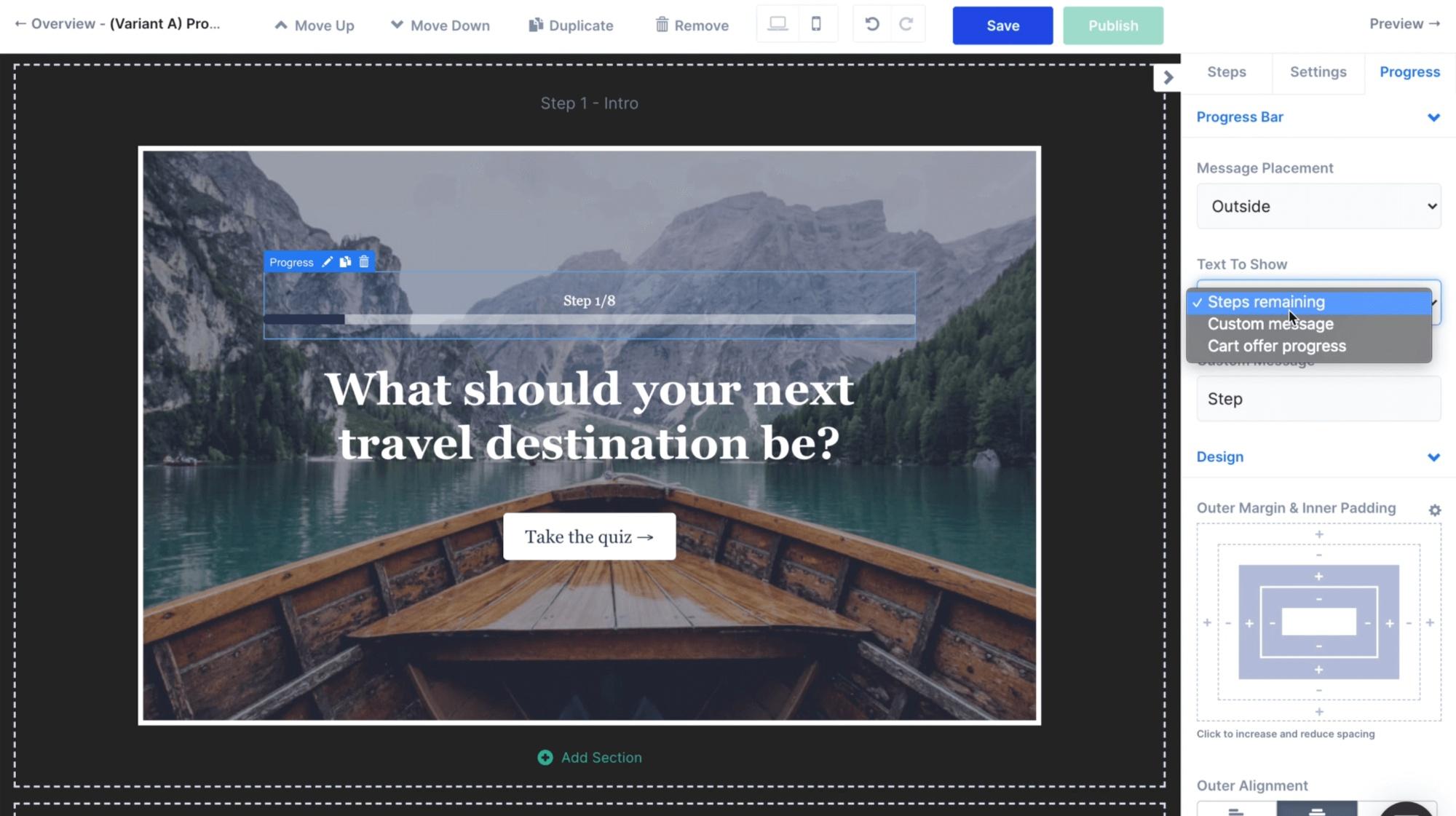 Creating lots of multi-step forms or quizzes? Or, do you offer free shipping with a large enough cart?
Now you can visualize progression dynamically using ConvertFlow's new progress bar element.
Here's how it works:
✅ By default, it'll display how many steps are remaining in the CTA
✅ If you'd like something more custom, you can swap that with your own custom message instead
✅ If you're using Shopify, you can have progress bars visualize how much needs to be added to the cart to get your cart value threshold offer (free shipping, etc).
✅ Easily customize how progress bars look without coding, with progress bar styles such as displaying sleek lines, boxes of text etc.
We've recorded a demo of progress bars in action 👇