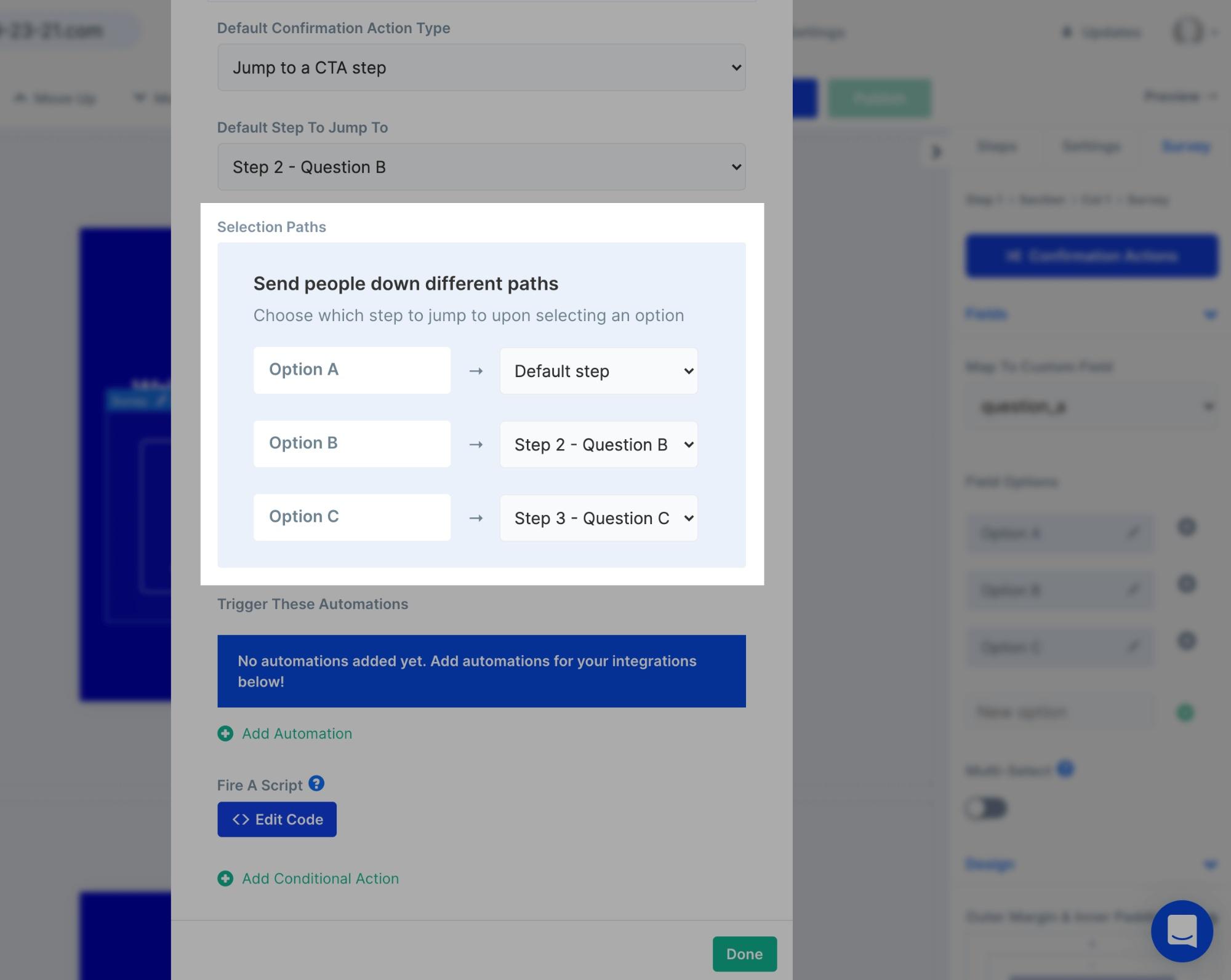 When creating multi-step surveys and quizzes in ConvertFlow, you'll often want to send people down different funnel paths, to different CTA steps, based on their survey selection.
Traditionally, to do this you would have to create a conditional action and wire it all up with conditions. This felt too complex for a simple task.
So, we've made it easier to map survey options to specific CTAs, using the new "Selection Paths" interface for surveys. 🙌
Also, we've made improvements to conditional actions.
If your conditional actions all lead to the same place (CTA step, redirect URL, thank you message, etc), you'll no longer need to reconfigure those settings for each conditional action.
Instead, you can optionally have it use the default confirmation settings, reducing redundant configuration when managing long questionnaires.
Last but not least, surveys have new spacing controls.
Now you can increase/decrease both vertical and horizontal spacing in between survey options.